Ugandan President Yoweri Museveni commissions CTG-built Isimba Hydropower Station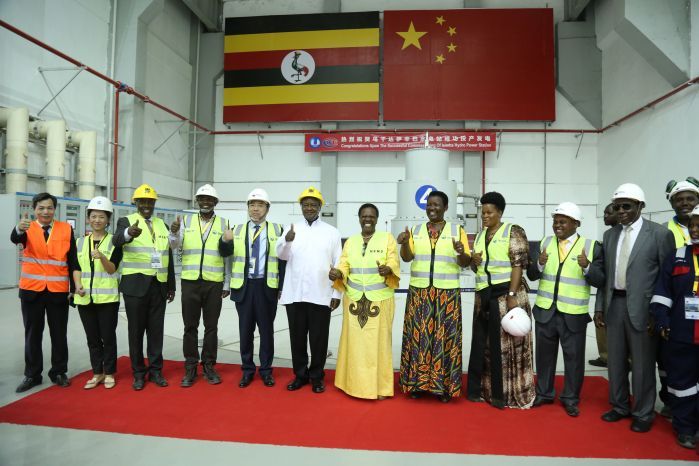 Isimba Hydropower Station, built by China Three Gorges Corporation (CTG), was commissioned on March 21 in an inauguration ceremony attended by Ugandan President Yoweri Museveni.
The 183-MW hydropower plant, which costs an estimated USD 568 million and located near the Kayunga Town in northeastern Uganda, was invested by the Ministry of Energy and Mineral Development of Uganda and built by China International Water & Electric Corporation, an affiliate of CTG. The Isimba Hydropower Station will increase the Uganda's installation of power generation by about 20%, greatly alleviating its power shortage.

At the inauguration ceremony, Ugandan President Yoweri Museveni thanked the Chinese government for financing his country's transport and energy infrastructure projects, which, coupled with the sufficient power supply and preferential government policies, are expected to put the country onto a fast track of industrialization.
Isimba Hydropower Project "is one of the remarkable achievements in China-Uganda and in China-Africa cooperation,"said Zheng Zhuqiang, the Chinese ambassador to Uganda. The commissioning of the power plant will bring down the electricity tariffs in Uganda and boost local economic growth.
At the same time, the project has also contributed to the development of a large number of local technicians, increase of local sourcing, and improvement of power service and security.