CGN hosts 5th Nuclear Insurance Forum in Shenzhen
The 5th Nuclear Insurance Forum was held in Shenzhen, Guangdong province on Dec 3 and 4 to ensure the positive development of the sector through enhanced exchanges between nuclear power proprietors and insurance companies.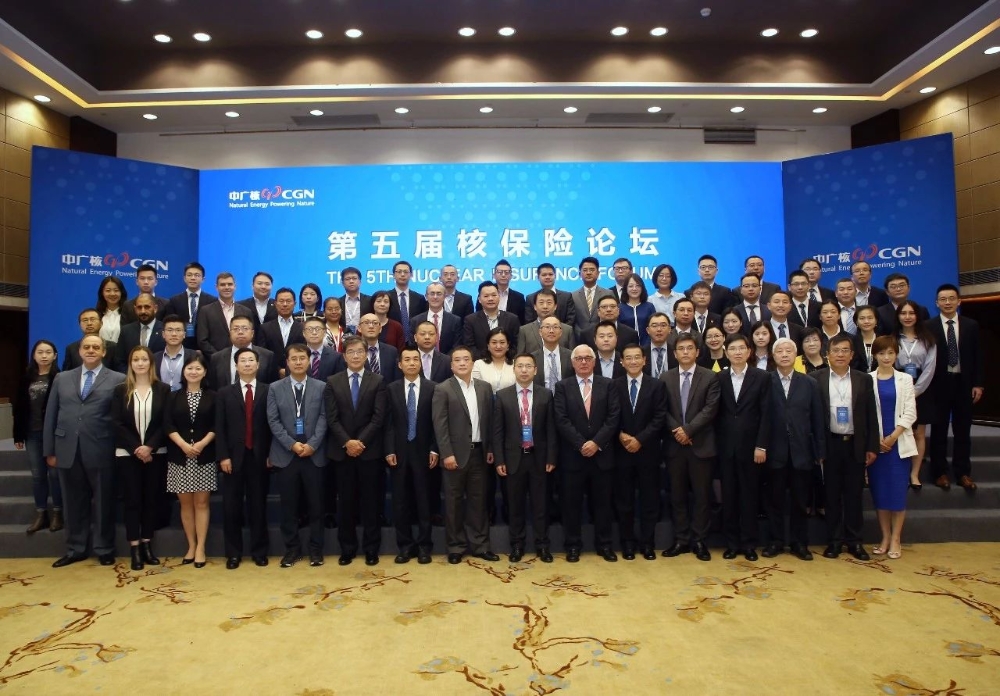 Themed around the word ''Continuity'', this year's forum saw more than 100 CGN nuclear power proprietors and guests from global nuclear insurance industry conduct in-depth discussions on nuclear emergency systems, compensation for nuclear damages, and full-cycle nuclear insurance.
Shi Zhongqi, a professor at Tsinghua University, and Yang Zunyi, a member of the China Nuclear Insurance Community Executive Organization, gave a brief introduction to China's nuclear emergency management and nuclear insurance emergency mechanisms, respectively.
Chen Gang of China Nuclear Power Engineering Co Ltd introduced the Chinese and international legislation processes for nuclear damages, while Professor Liu Yulong of the Nuclear Emergency Office of the Second Affiliated Hospital of Soochow University detailed the development and practices of China's nuclear emergency medicine.
Meanwhile, Westinghouse Electric Corporation's Michael Blase and Aon's Betsy shared their visions on the decommissioning of American nuclear power plants and associated insurance.
Chen Qiming, general manager of China General Nuclear Capital Holdings Co Ltd, gave a rundown of CGN's latest achievements in nuclear power operational safety and project construction, progress in overseas nuclear power and uranium mine projects, and developments in nuclear insurance.
Stable and sustainable development is what a nuclear risk management practitioner should pursue and maintain, said Chen, who hoped that attendees would help propel the nuclear insurance sector with more exchanges, accumulated experience and consensus.
CGN chief accountant Wu Junfeng made three proposals at the closing ceremony: set up a communication mechanism between nuclear and insurance industries; invest more in nuclear risk and insurance management and fulfill the duties of nuclear proprietors and the insured; and enhance cooperation with China, international nuclear communities, and the global nuclear insurance market.
Initiated by CGN, the forum was co-organized by PICC Property and Casualty Co Ltd, Ping An Property & Casualty Insurance Company of China Ltd, China Life Property & Casualty Insurance Co Ltd, China Pacific Property Insurance Co Ltd, and Huatai Property & Casualty Insurance Co Ltd.