EP China 2018 marks the 32nd Anniversary
Shaping the Grand Electric Power Event
At the beginning of the year, the China power industry is stepping into the 69th year. Meanwhile , as the largest and the most authoritative electric power expo in China, EP China 2018 has marked its 32nd anniversary. Throughout the years, EP China has gradually grown with the development of power industry and is highly recognized by the leading industrial professionals. "EP China 2018" (the 17th International Exhibition on Electric Power Equipment and Technology and the 10th International Exhibition on Electrical Equipment) returns to China International Exhibition Center, Beijing with 10 halls from 15 to 17 October 2018. The 3-days show aggregates a comprehensive power industry chain, including power generation, transmission, distribution, power equipment and technology etc., showcasing the latest equipment and technology in order to provide an all-round display of upstream, middle and downstream power technology platform for industry buyers.
Achieving a High Level of Satisfaction from Exhibitors and Visitors
EP Shanghai 2017 has come to a successful close at Shanghai New International Expo Centre on 22 November 2017 with positive feedbacks. The show gathered 956 leading brands and attracted over 30,000 trade buyers and visitors. According to the survey, over 50% respondents connected with desired business partners efficiently and effectively at EP Shanghai 2017. With over 30 concurrent events and more than 10 new products launch sessions, 81% respondents agreed that they could understand the cutting-edge equipment and technology. 5 specialized theme zones which occupied over 40,000 sqm of exhibition area and with professional exhibition services, EP China is highly recognized as a renowned electric power event with reputation for "large scale", "good services/management", "comprehensive and quantified exhibits" , and over 90% of respondents will continue to join in 2018.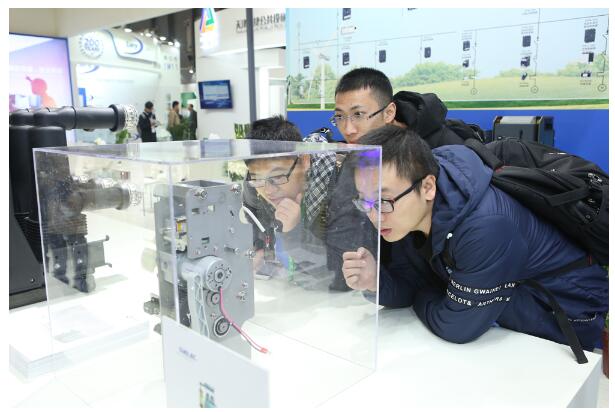 With Over 70% of booths are booked, Year-over-year increased by 71%
Following the well reputed EP Shanghai 2017, over 70% of booths in International Pavilion and Brand Pavilion of EP China 2018 are booked by lots of exhibitors at the beginning of the year, year-over-year increased by 71%. Leading enterprises with expanding exhibiting area include ABB, Schneider, CYG, CHINT, PHOENIX CONTACT, Hiprecise, SOJO, Murge, Jssen Yuan, Derui China Electric, Taiyong Electric, Woer, Dechun, Staubli, MingHan, Acrel, Han's Laser, Wuxi Kaifeng, Bender, Tianxiang Electricity, Tianze, Mecan, MEGGER, DILO, WIKA, Galaxy Biomed, Liuzhou Special, CET, Fateng Power, Kaifeng, Anhelec, Zhengfang Industry, fjcecc, YNEN, LEM, HUABIAN etc.. Each of these companies represents a vote of trust and confidence towards EP China 2018.

Moreover, after inspecting EP China over the years, companies including Fuer Te Electric Equipment, Shenzhen Friendcom, Shanghai Fateng, Shenyang Jingrui Technology, Zhejiang Hailiang, CJAC etc., will first participate in EP China 2018.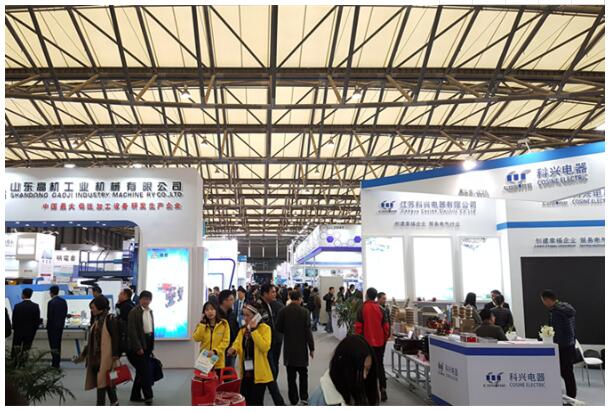 10 Exhibition Halls at CIEC, Beijing
Covering 9 Specialized Themes
EP China 2018 utilizes all 10 exhibition halls at China International Exhibition Centre (Jing An Zhuang), Beijing with over 40,000 sqm exhibition area. 9 themes are set according to the needs of industry – "One Stop Power Transmission and Distribution", "Energy Internet", "Electric Power Automation", "Energy Conservation & Environmental Power", "Electric Power Testing, Measuring & Monitoring", "Electricity Safety and Emergency Response", "Smart Metering", "the 40th Anniversary of China Reform and Opening up: The Achievements of China Power Industry" and "Data Centre and Cloud Computing".
EP China 2018 Highlights: The Achievements of China Power Industry Expo and Conference, Xiongan New Area Planning
Stepping up to the 40th Anniversary of China Reform and Opening up, China Electricity Council (CEC) will host a concurrent expo and conference – "The 40th Anniversary of China Reform and Opening up: The Achievements of China Power Industry" at EP China 2018 to review the development of power industry since reform and opening-up and discuss the direction and strategy of future development of the industry. Representatives from various power corps, power grids and related government departments will join the conference, inviting leading officials from National Energy Administration, power grid, power corps to provide guidance.

At the same time, various concurrent conferences and forums will be held to provide visitors chances to have in-depth understanding on industry hot topics, such as Beijing 2022 Winter Olympics power projects.

Moreover, CEC is inviting the Xiongan New Area Planning Committee to introduce the development and planning framework. All industry professionals of power corps, power engineering firms, power supply bureaux and power research and design institute are welcome to participate.