China Longyuan Power Group recently installed China's first comprehensive lightning current observation platforms in Fujian and Yunnan provinces and completed live detection of the equipment. Independently developed by Longyuan Power in cooperation with domestic universities, the platform system is China's first comprehensive lightning observation system for wind farms and can effectively protect wind turbines from lightning strikes so as to ensure stable operation of the turbines.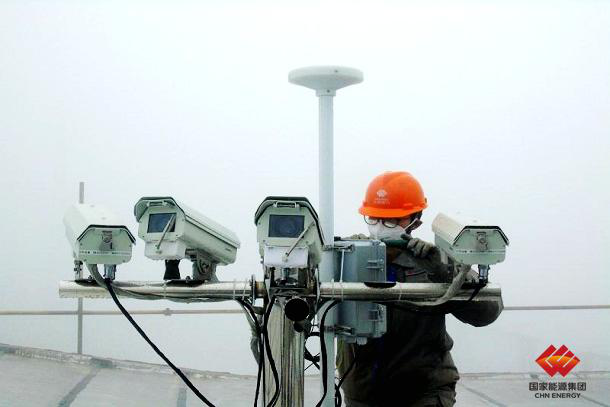 Technician installs outdoor monitoring equipment of the lightning current observation platform.
By leveraging its technological strength, Longyuan Power solved the problems of an absence of basic parameters during the lightning strike process, irrational methods of selecting parameters of protection equipment for power collection system and the installation, as well as frequent lightning-related faults of the power collection system, and developed the transient calculation model for lightning strikes on wind farm collector system as a key technology.
At the installation site, technicians erected the platform consisting of 224 devices, with which they can observe the entire process of the formation and evolvement of the cascades on land created by lightning strikes with the highest resolution. Meanwhile, the technicians can also monitor key parameters such as position coordinates and lightning current amplitude, based on which the calculation of direct lightning overvoltage can help guide the design of lightning-proof collector system, so as to effectively eliminate hidden hazards and prevent equipment accidents.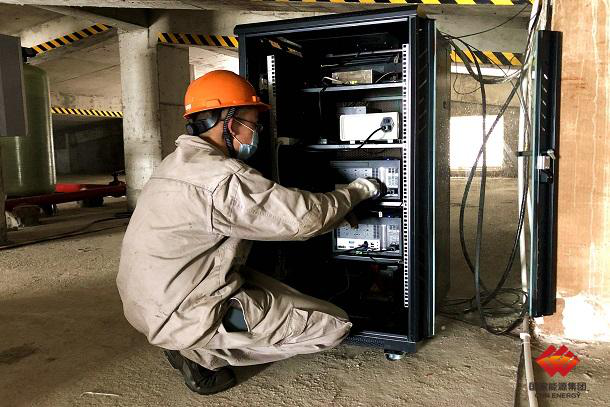 Technician debugs the newly installed data acquisition device for electric and magnetic fields.