A total of 10,000 Chinese sturgeons are released into the Yangtze River at Yichang, Hubei province on April 22, 2020 by China Three Gorges Corporation (CTG), as part of its effort to replenish the wild stocks of the rare fish.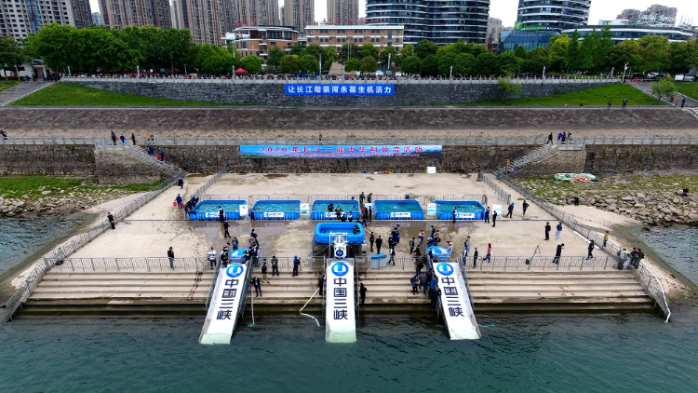 This is the 62nd release by the Chinese Sturgeon Research Institute of CTG since 1984, and this year's event features the largest number of second-generation captive-bred sturgeons released since 2009. CTG has so far released more than 5.03 million Chinese sturgeons, among which 28,000 are second-generation captive-bred sturgeons, into the Yangtze River.
Experts hailed CTG's commitment to Chinese sturgeon release and believe it will play a positive and significant role in promoting the ecological restoration of the Yangtze River Basin, and supporting the high-quality development of the Yangtze River Economic Belt.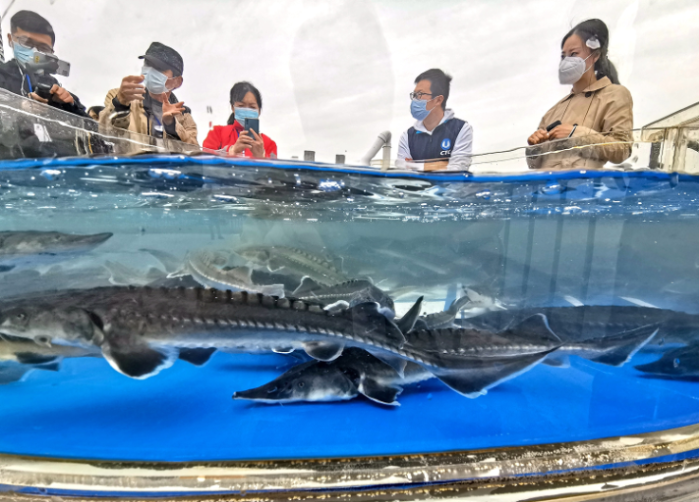 "Release this year includes a mix of juvenile, junior and adult sturgeons that span five birth years between 2009 and 2019, including 10 male sturgeons born in 2009," said Dr. Jiang Wei, a researcher from the Chinese Sturgeon Research Institute. "This will help expand the age groups of Chinese sturgeons in the wild, improve their genetic diversity, and reduce their sex ratio imbalance under natural conditions," he said.
After the release, CTG will use a monitoring system stretching nearly 1,800 kilometers in the middle and lower reaches of the Yangtze River to carry out sonar tracking. This system is currently the most extensive and comprehensive one for monitoring the migration of Chinese sturgeons in China. After finishing tracking, CTG will carry out study on the marine life history of Chinese sturgeons for the first time, so as to better evaluate their survival status in the wild.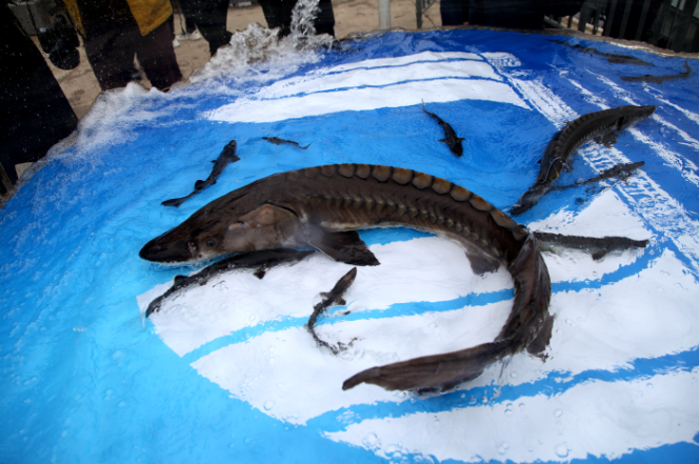 Known as the "living fossil in the Yangtze River", Chinese sturgeon is one of the most ancient vertebrates on earth, with a history of more than 140 million years. They have significant value in terms of scientific research and ecological development. Due to overfishing, water pollution and other factors, the Chinese sturgeon population has declined since 1980s, leading to it being classified as a Class-A protected animal in China.
After many years of captive breeding, CTG has established a whole life cycle protection system covering broodstock cultivation, spawning induction and breeding, age group expansion and other processes, which has played a significant role in replenishing their population in the wild and sustainable reproduction.
The Chinese sturgeons release event has been held every year since 1984, non-stop. On top of that, CTG also organizes open-day activities, inviting residents along the Yangtze River to participate in the releases and promoting awareness on the importance of environmental protection.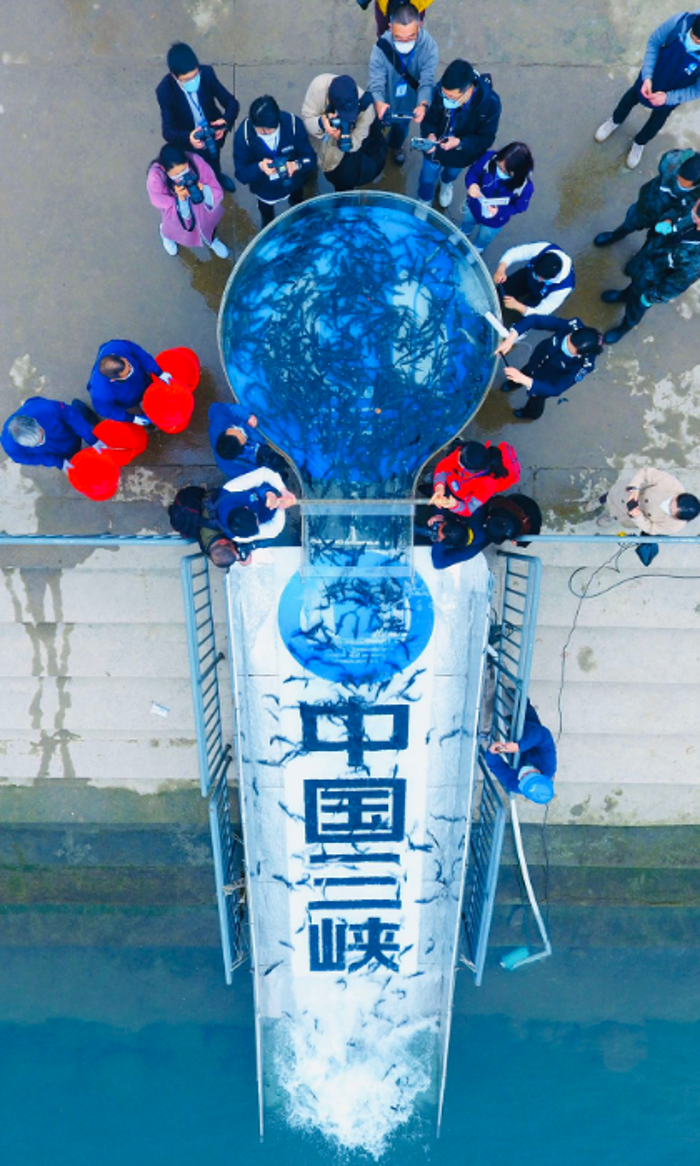 "It is essential to protect Chinese sturgeons through scientific and technological methods, but the conservation of Chinese sturgeons and our mother river also calls for greater public awareness and participation." said Dr. Du Hejun, senior engineer at the Chinese Sturgeon Research Institute.
The event has also gained widespread attention in China and from abroad and is supported by UNDP China, Center for International Knowledge on Development(CIKD), International Association for Hydro-Environment Engineering and Research (IAHR), Electricite de France (EDF), World Wide Fund for Nature (WWF) and The Nature Conservancy (TNC), among other organizations.