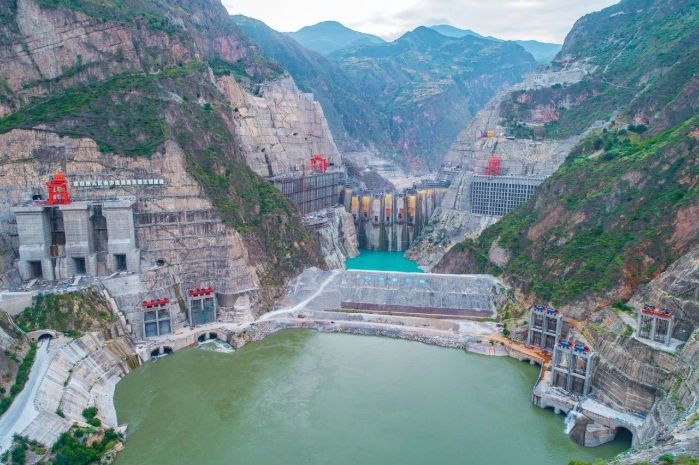 Wudongde hydropower station, owned by China Three Gorges Corporation (CTG), announced that it had met the conditions on December 31 to store water to 895 meters of the reservoir water level in the first impoundment stage, and is scheduled to begin impoundment in January 2020.
The immigration authorities of Yunnan and Sichuan provinces had respectively carried out special inspection for land acquisition and resettlement during the water storage phase, and concluded that plans for flood control in 2020 and impoundment emergencies were feasible.
Wudongde hydropower station will begin the first stage of impoundment to 895 meters in January, after which the safety monitoring and analysis related to the subsequent water level uplift will be conducted and reviewed by a expert panel before proceeding into the next stage.
Wudongde Hydropower Station, the first cascade of the four hydropower stations (Wudongde, Baihetan, Xiluodu and Xiangjiaba) in the lower reaches of Jinsha River, is China's third 10-megawatt hydropower station after the Three Gorges and Xiluodu, with an average annual power generation of 38.91 billion kilowatt hours. Its construction involves 4 cities in Yunnan and Sichuan provinces, with 31,958 people to be relocated and a total dynamic investment of RMB100 billion.